Scott and Sue's New House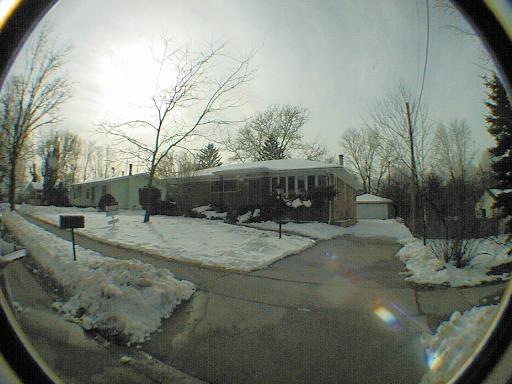 Yep, we got a house! It's a 1958 ranch custom-built by George Airey. It had an extension added in 1989. It's in a beautiful neighborhood on the west side of Ann Arbor, only a few hundred yards from the elementary school.
Here are a few pictures (click for larger versions). Special thanks to Dirt for loaning us the digital camera with fisheye lens.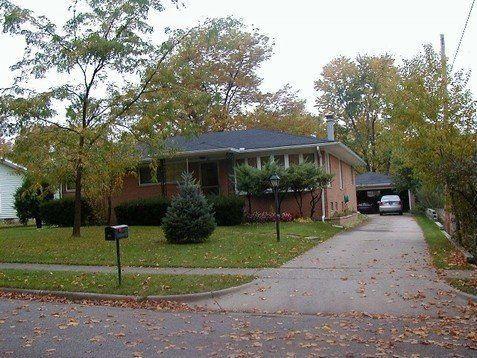 The front entry: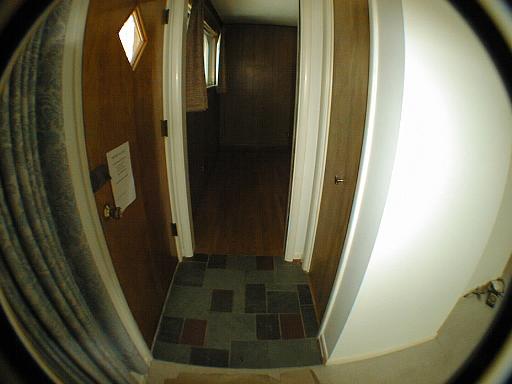 The living room, looking toward the front of the house. Sue (in the white sweater) is standing by the entry from the previous picture. Note the bay window with window seat! (That's Judy, our excellent realtor, on the left.)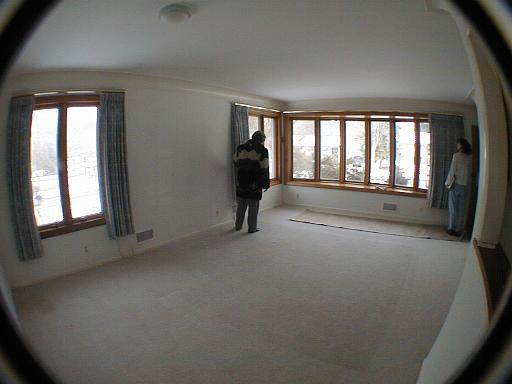 Looking toward the kitchen/dining area from the front of the living room.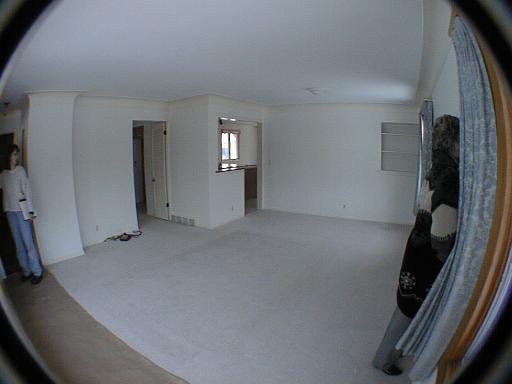 The third bedroom (or in our case, library), which is off the front entry. The living room and hallway have hardwood floors like this under the carpet.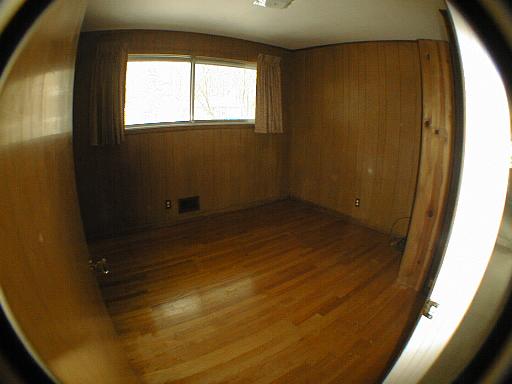 The wonderful kitchen/dining area. This is what was added in the 1989 renovation. The entry from the back of the living room is to the near right. You can also see part of the rear entry, which goes out to the back yard and the detached garage.
First item on the agenda: refinish those cabinets!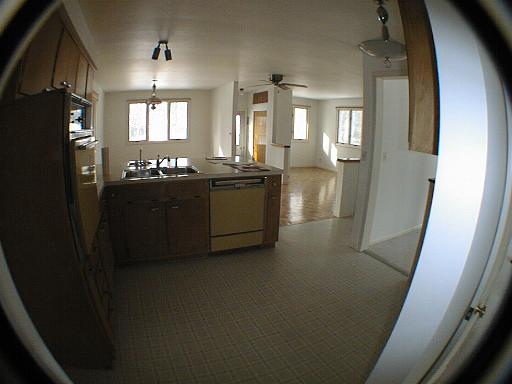 One of our favorite things about the house -- this great fireplace in the kitchen/dining area.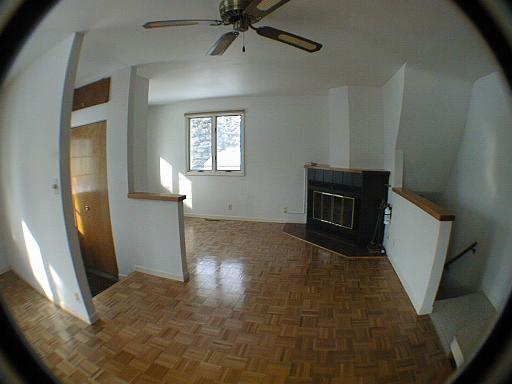 The hallway going back to the bedrooms. (Unfortunately, we didn't get pictures of the bedrooms yet. They are small, but have hardwood floors. The bathroom is also back here. It's small, but has a cute tile floor.)
Our other favorite thing about the house (besides the kitchen/dining area) is the finished basement (unfortunately, the pool table doesn't come with the house :-) )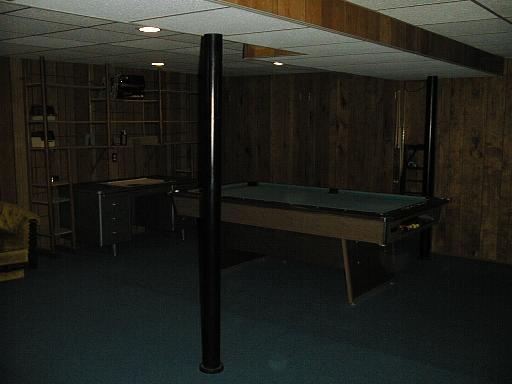 The second half of the basement -- a laundry and work area: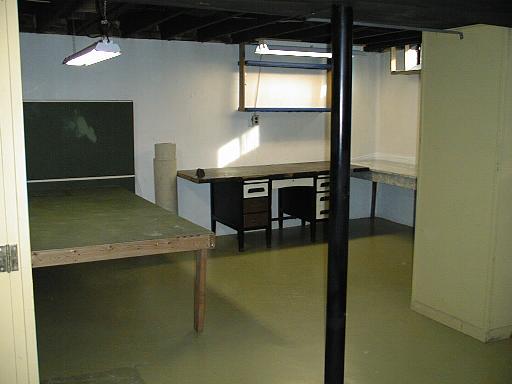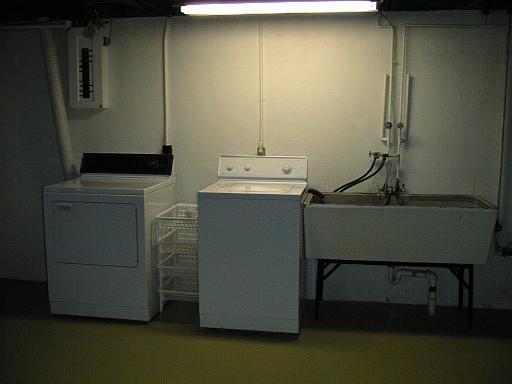 Finally, some exterior shots, including the detached 2-car garage: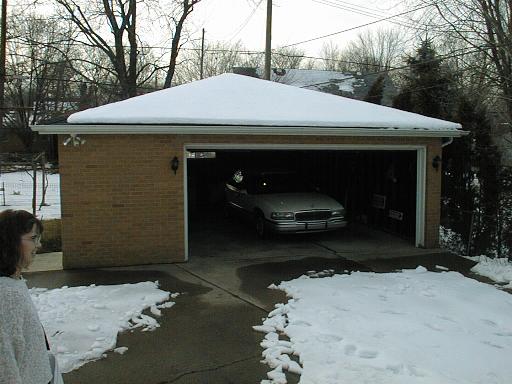 The rear of the house:
Finally, the street. We love the old overhanging trees.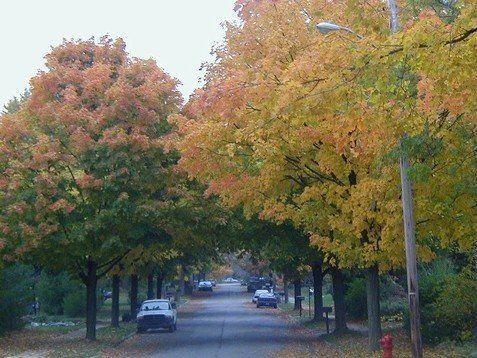 That's it!