me, 2.0: jose nazario
beauty and the street

vegas mime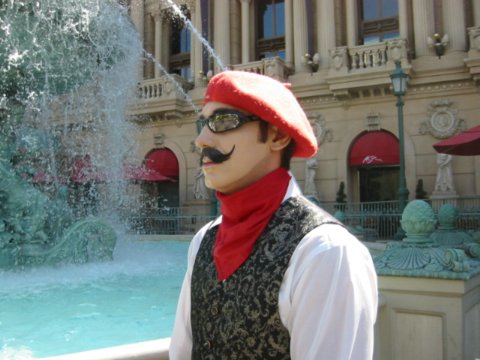 found outside the paris hotel in las vegas, a mime on a bicycle. he had a basket full of bread, which when i passed by was looking mighty tempting for a breakfast. folks were stopping and wondering if he was real (he was), it was interesting.

just hanging out in front of the paris hotel.

i've been back since friday, just cycling through pictures.


| archives
| | |
| --- | --- |
| | Last modified: Thursday, Aug 05, 2004 @ 08:07am |
copyright © 2002-2015 jose nazario, all rights reserved.