me, 2.0: jose nazario
beauty and the street

a trip to como zoo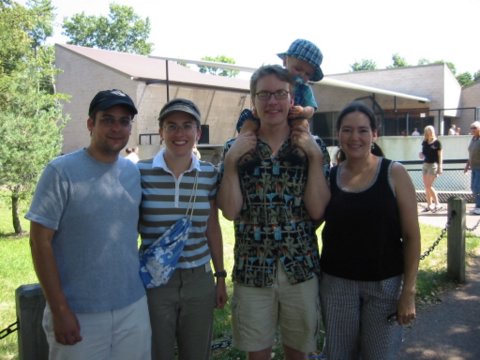 in the morning we all met in Minneapolis for coffee and breakfast, then a quick brunch of dim sum. i hadn't seen some people for a few months, and others for a few years, but it was great to see them again. just like old times, some people smoking before breakfast, coffee, talking about our respective nights and just taking it easy on a sunday morning.

we spent the afternoon enjoying a trip to the zoo with angela, jeremy, their son thorwald, and beth. we went to the como zoo and conservatory in st. paul, MN. what a great day. we saw some beautiful animals, including my favorites the big cats, and a nice trip to the botanical conservatory. while there we found ourselves enjoying another japanese garden and this time they started a festival while we were there. we only stayed a bit, but st. paul and nagasaki are sister cities, so they were celebrating 50 years of that partnership this year. food, fun, all sorts of good things out in the sun. a fantastic trip for a sunday afternoon.


| archives
| | |
| --- | --- |
| | Last modified: Sunday, Aug 22, 2004 @ 06:20pm |
copyright © 2002-2015 jose nazario, all rights reserved.