me, 2.0: jose nazario
beauty and the street

toledo rib off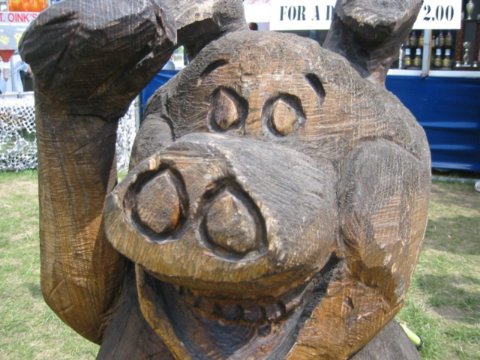 not content to just watch cars, this weekend we had to go eat some ribs, too. toledo was hosting their rib off this weekend, and we just had to have ribs. while you walk around, it's really easy to say "oh, they all look alike." however, beth was smart and sampled a bunch of various vendors, and we saw that they weren't all alike. some were meaty, others not so much. some were juicy and smokey, others dry and charred, and one was nice and sweet. i think my favorite was mr. beefy, and my least favorite was sargeant oinks (whos statue this is a picture of). one of the better ones we tried is actually in lambertville, michigan, which is good. we can go visit. as always, pictures are worth 1000 words in the telling of he story.

other good things going on included a demonstration of kyacking, some parties on boats and some demonstrations of fire equipment. all in all a good day, we'll have to go back to toledo for a weekend or two this fall.


| archives
| | |
| --- | --- |
| | Last modified: Monday, Aug 09, 2004 @ 07:54am |
copyright © 2002-2015 jose nazario, all rights reserved.