me, 2.0: jose nazario
beauty and the street

swiss house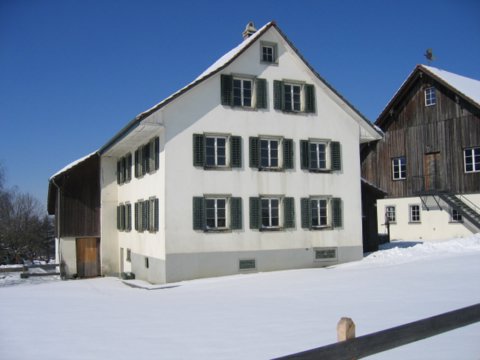 a house in the hills and mountains outside of zurich. while there was snow on the ground, the weather wasn't so bad, about 0°C, but sunny.

some interesting finds from this week ... in brain drain, a red herring blogger accurately and succinctly describes the problem the US is running headlong into. couple this with a complacent populace who is happy to be under educated and the greater facility with which interested people can get educated overseas (links to a for-pay economist article, "Free Degrees to Fly", from the Feb 24 print edition), and you have a disaster well underway. even if america really wants to generate better soldiers, and more of them, they're simply not doing a good job of it. they need equipment, to be fit and trained, interested, smart, and ready. underprepared fighting forces simply wont fly, and a populace that doesn't care about improving itself falls apart. and finally, read Why basic research matters and follow the link. while it describes canada, it's also true of the US. looking at the myopic budget proposals from the US government for FY2006, this is simply a road that the US is racing down.

i digress ... but just a few things i read and wanted to share from this week.

i also spent the week using RSS Bandit on a recommendation from lambert. he's right, it meets my needs much more than Sharp Reader did. full text search is nice, performance is good, layout is decent, etc ... thanks! i can highly recommend it.


| archives
| | |
| --- | --- |
| | Last modified: Saturday, Mar 05, 2005 @ 10:20am |
copyright © 2002-2015 jose nazario, all rights reserved.