me, 2.0: jose nazario
beauty and the street

summer stencil photos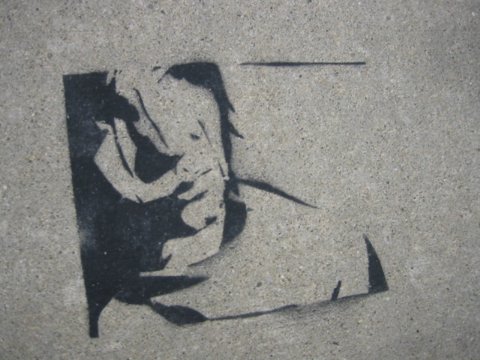 summer's over, students are back. i wonder if a new batch of stencils will start appearing (ie are some of the students doing this, and if so do they go away for the summer?). i have a bunch of pictures of the summer stencils up for you. someone told me some of the recent artists have moved on, but i can't confirm. that may explain the drop off in the number of new stencils.

you can get a rough idea of how long it took to shoot them all by looking at the filenames of the pictures and knowing that my camera assigns names in a monotonically increasing order.

in other news, i'm looking for a publisher that can do full color printing like an iPhoto book in a cafepress fashion, meaning i don't need to do a lot of outlay to get this project off the ground. please let me know if you know of anyone who can do this ...


| archives
| | |
| --- | --- |
| | Last modified: Wednesday, Sep 22, 2004 @ 08:54am |
copyright © 2002-2015 jose nazario, all rights reserved.