me, 2.0: jose nazario
beauty and the street

stray cats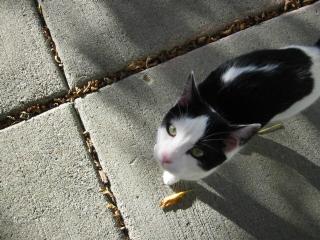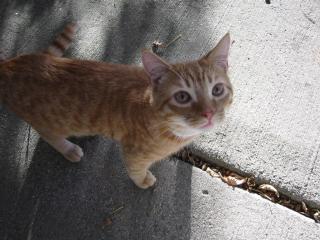 a couple of stray cats from the neighborhood. for lack of better names they are sammy (the black and white one) and orangey. we fed sammy some chicken on friday night in the parking lot, he loved it. now he follows us everywhere when he sees us. we fed them some more roast chicken when we were preparing dinner and instantly we have two cats who like to hang out at the front door. maus and miso were curious who they were, and sammy wound up hissing at miso (through the screen door). i'm sure we'll see them again ...

they each look about a year old, maybe younger. i keep thinking maus wants to go run the streets with them, reliving his younger days as a street cat.


| archives
| | |
| --- | --- |
| | Last modified: Sunday, Oct 12, 2003 @ 08:11pm |
copyright © 2002-2015 jose nazario, all rights reserved.