me, 2.0: jose nazario
beauty and the street

the constant threat of the spray bottle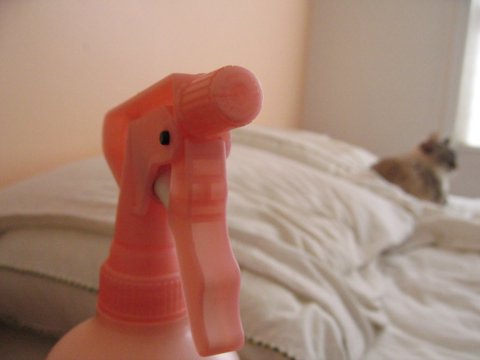 we keep a spray bottle near the bed (and another downstairs) to get the cats to stop fighting at night.

spent the weekend finally incorporating some new feeds into ISD. i added a few atom feeds, which mainly reminded me of how much i detest atom and the whole crappy XML community. some tools for dealing with atom:
XSLT stylesheets for transforming an Atom 0.3 document in to a RSS 1.0 or RSS 2.0 document.
atom2rss from 2rss.com which can operate on arbitrary docs. simply supply your atom URL as an argument to the script as the variable "atom" (ie atom2rss.php?atom=http://url/atom.xml).
i didn't feel like rewriting my RSS parser to understand atom, so i convert the atom to something i can use. atom adds bloat and needless junk to a feed, so i tend to avoid it.


| archives
| | |
| --- | --- |
| | Last modified: Monday, Feb 14, 2005 @ 09:02am |
copyright © 2002-2015 jose nazario, all rights reserved.