me, 2.0: jose nazario
beauty and the street

porta coeli, san german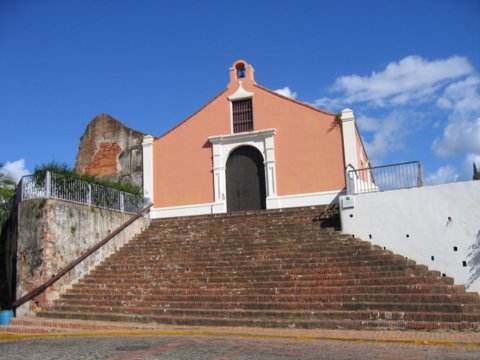 this is perhaps the best known feature of san german, pr. to quote from a tour guide's book:
This Gothic-style church is the main attraction in San German. Built in 1606, this is the oldest standing church in the New World. It was originally built as a place of worship for local Dominican monks, and now has been converted to a museum featuring hand carved Santos and other religious artifacts. 'Porta Coeli' means 'Heaven's Gate' - stand in front of the church and look down over San German and you will know where the name comes from.
i can tell you that spending late december in sunny weather, away from snow and ice, is a welcome feeling. beth found a great walking tour of san german's old city that included a stop at porta coeli. my great-grandmother's house (on my mother's side) is just up the street. sadly, it's fallen into disrepair but is still in the family.


| archives
| | |
| --- | --- |
| | Last modified: Saturday, Dec 25, 2004 @ 04:00pm |
copyright © 2002-2015 jose nazario, all rights reserved.