me, 2.0: jose nazario
beauty and the street

museums and flowers in san juan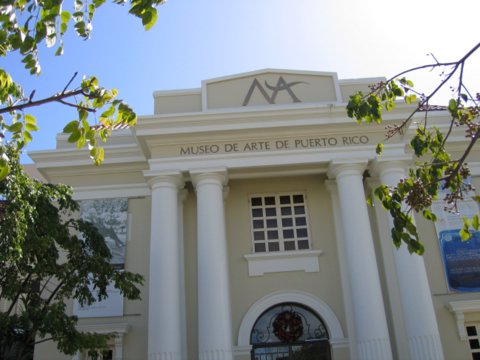 today we went to two main places: the art museum of puerto rico (pictured above) and the jardin botanico at the UPR campus in SJ.

at the mapr we saw great exhibits, specifically a henry klumb exhibit. (great photographs are available elsewhere since we couldn't shoot in the gallery.) we also saw a great series of posters aimed at energizing and education the public regarding a number of social and economic movements in PR, as well as advertisements for major events. sadly i can't find them mentioned in any great quantity on the internet.

update

i'm constantly amazed by the power of posters, stencils and other modern folk art in the pursuit of pursuasion and social progress. it's good to see that there is a good history of this in PR, as well.

THE National Heritage Museum PRESENTS: THE PEOPLES OF PUERTO RICO, an older exhibit from the National Heritage Museum in PR has an example or two of the posters we saw.

a fantastic collection of the silkscreen posters exists from the Collection of the SDMA.

it looks like trinity college had an exhibit of these posters as well.

galeria fosilarte has a similar exhibit and many of them online.

a profile of lorenzo homar covers many of the posters he designed with several images. more on lorenzo homar from PR wow, and some from galeria botello, too.

an overview of posters in latin american politics from the university of texas is worth reading.

la galeria has a brief discussion and display of the artwork of Rafael Tufiño, another one of the poster artists.

zen studio has some neat links to the artists and their works.


| archives
| | |
| --- | --- |
| | Last modified: Thursday, Dec 23, 2004 @ 09:23pm |
copyright © 2002-2015 jose nazario, all rights reserved.