me, 2.0: jose nazario
beauty and the street

shopping cart races, 2004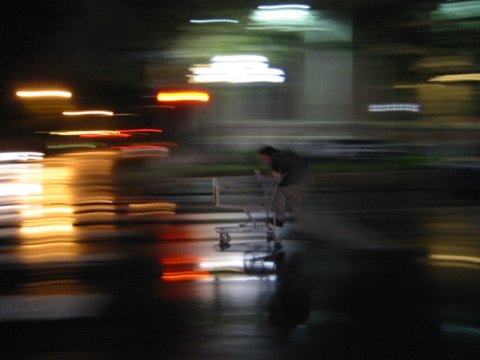 shopping cart races this year were a stunning success, unlike last year. we got there with plenty of time, we saw some neat carts and people, and watched the actual start line form. much better than last year, about as good as 2002. beth had the excellent suggestion of moseying up to the start line well ahead of the rest of the pack, which worked beautifully. the cops seemed mostly ok with it this year (or overwhelmed), and there was even some flaming cart seen ... despite the rain, this was well worth it.

as always, we caught it all on CCD and have posted the pics for you to enjoy.


| archives
| | |
| --- | --- |
| | Last modified: Wednesday, Aug 18, 2004 @ 08:07am |
copyright © 2002-2015 jose nazario, all rights reserved.