me, 2.0: jose nazario
beauty and the street

seattle center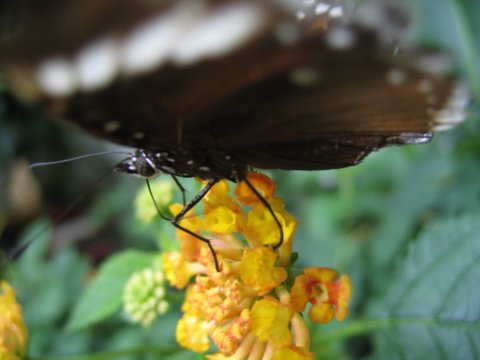 full day one of our honeymoon, we spent it at the seattle center. things we did:
science fiction museum. verdict? pretty neat, i would have liked to have learned more about the more serious twist that sci-fi has taken in the past 20 or 30 years.
experience music project, but i have to admit after the rock and roll hall of fame and museum in cleveland, you kind of have a high bar for such places. the hip hop exhibit was neat, but small.
pacific science center, which was ok but too kid oriented for our tastes. if we had kids, i could see it ...
picture above is a butterfly at the tropical butterfly house.


| archives
| | |
| --- | --- |
| | Last modified: Wednesday, Aug 10, 2005 @ 12:49pm |
copyright © 2002-2015 jose nazario, all rights reserved.