me, 2.0: jose nazario
beauty and the street

a trip to the sculpture garden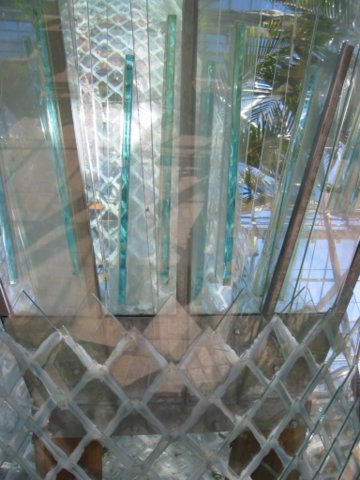 close up of the tail of frank gehry's "standing glass fish" from 1986. this is located in the Minneapolis sculpture garden, a nice sprawl of land near the middle of downtown Minneapolis. of course we saw the big spoon and cherry, but that's not the only thing there. some great art in the city just waiting to be walked around.

another neat thing hosted this summer at the walker art center "art without walls" program is artist designed and inspired mini golf setup, walker in the rough. 10 holes of mini golf insanity, totally fun. a great way to enjoy a nice summer day.

saturday night was great, jeremy and angela hosted a party at their place for several of our good friends. i hadn't seen john and his wife holly in almost 9 years, since jeremy's wedding, and they not have a daughter "anna". david and nica, and their two great girls, showed up, and a few other people, too. it was great fun, a nice relaxing evening and filled with friendship (and a few drinks).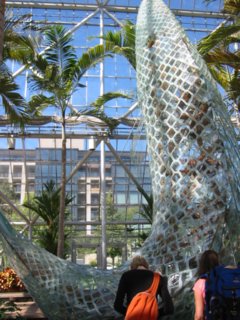 | archives
| | |
| --- | --- |
| | Last modified: Saturday, Aug 21, 2004 @ 06:20pm |
copyright © 2002-2015 jose nazario, all rights reserved.