me, 2.0: jose nazario
beauty and the street

arrived in san diego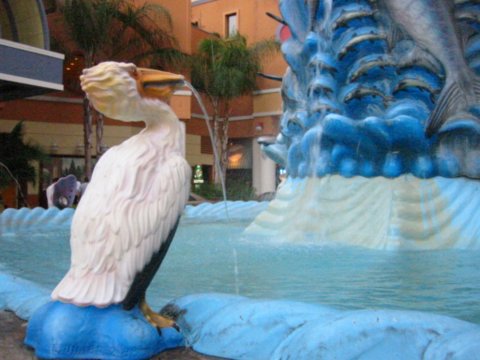 from a fountain at the westin hotel here in the gaslamp district. no, i'm not staying there. for some odd reason my starwood account has 0 stays in it, despite staying there a few times a year. wtf? i used to be spoiled by westins, not so much any more.

the flight was about what i feared it would be. a head cold struck me earlier this week, and the pressure changes are still playing tricks on me. lots of older people, which isn't so bad except when they wont stay still. i guess anyone who doesn't sit still is annoying to me on cross country flights. and the closer i get to elite status (i was 200 miles away from being elite) the crappier the seats and situations i get. 39D, they ran out of food (which they sold on the place, never mind paying so much for a ticket), and i was trapped in with a bunch of people who i don't want to see again. i'm so elitist, but then again the guy who made a mess of the lavatory isn't high on my orkut friends list.

oh, and i did 26 slides on the plane. now to reasonably organize them into a talk.


| archives
| | |
| --- | --- |
| | Last modified: Friday, Sep 24, 2004 @ 09:53am |
copyright © 2002-2015 jose nazario, all rights reserved.