me, 2.0: jose nazario
beauty and the street

river noises in NYC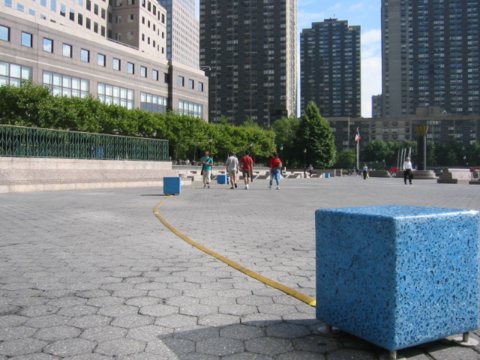 just one of many public art pieces in battery park. (i don't think this one is listed on that list right now.) basically these blue cubes, called "Blue Moon", are listed here, but they are mentioned in this NY Times piece. these are speakers rigged to microphones planted throughout the city and river in NYC, resonating with the rumbles of the city. it's interesting, you hear these strange rumbles every now and then. it sounds like modern whales at times ...


| archives
| | |
| --- | --- |
| | Last modified: Friday, Jul 23, 2004 @ 11:02pm |
copyright © 2002-2015 jose nazario, all rights reserved.