me, 2.0: jose nazario
beauty and the street

pork chops and apples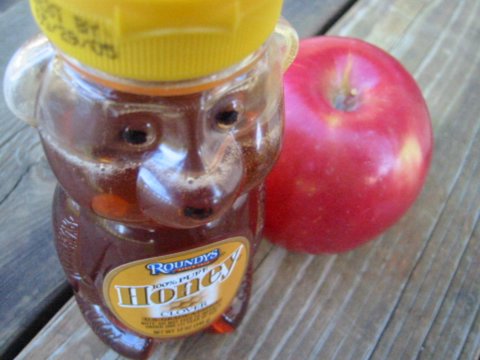 inspired by an issue of bon appetit (the fall recipe guide one), i decided to make a nice dinner for us this evening. for a vegetable we have some locally grown squash and zuchinni.

pork chops in a honey glaze
two thick cut pork chops
¼ cup chopped onion
2 chopped garlic cloves
2 tbsp canola oil
1 tbsp rosemary
1 tbsp thyme, chopped
salt, pepper to taste
1 cup white wine
2 tbsp honey (the more exotic the better)
2 tbsp balsamic vinegar
heat the oil in a high walled pan over medium-high heat. add the pork chops, surround with garlic, onion, salt, pepper, thyme, and rosemary. sear on both sides, cover, cook for 10 minutes. add the wine, honey, and vinegar. mix well. cover, continue cooking for another ten minutes. to serve, place the chop on a plate and spoon sauce (minus the seasonings) over.

the white wine and honey trick comes from a recent edition of the splendid table as a way to substitute for more expensive desert wines. it turns out it's a wonderful technique.

for desert, we had apples sauted and spiced over vanilla ice cream. basically an apple pie a la mode minus the pie.

spiced apples a la mode
two fuji apples, peeled, cored, and cut into wedges
1 tbsp butter
¼ cup brown sugar
2 tsp cinnamon, ground
½ tsp nutmeg
1 tsp vanilla extract
melt the butter in a small pan, add the apples, cover for fifteen minutes and let them cook, moving them occasionally. add the sugar, spices, and vanilla extract, cook for another five minutes uncovered. while it is still hot, spoon the apples alongside vanilla ice cream, serve immediately.

coming up later this week, some code releases in preparation for my trip to Malaysia.


| archives
| | |
| --- | --- |
| | Last modified: Sunday, Sep 19, 2004 @ 08:55am |
copyright © 2002-2015 jose nazario, all rights reserved.