me, 2.0: jose nazario
beauty and the street

phishing corpus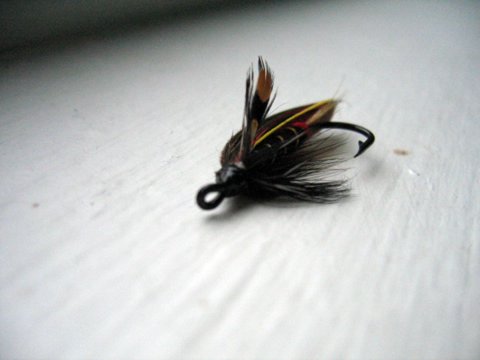 a shot of a fishing fly i recall purchasing in scotland about ten years ago. this is a wet fly, and on a heavier hook than i normally use. i don't think i've used it, as i haven't crimped down the barb (i catch and release).

while talking with someone recently, we discovered that there aren't any good phishing corpi available for the general public to study and analyze. some researchers from birmingham, uk, want to gather up phishing mails for a corpus they want to construct, but they don't yet have a corpus they are sharing.

since i collect my spam, and since i've manually classified it, i have a bunch of viruses and also a bunch of phishing emails in my spam corpus. hence, a long term phishing corpus was easy to construct.

what can you do with such a beast?
train a bayesian mail classifier (like ifile, spambayes, etc) how to identify these and classify them not as spam but as phishing.
deconstruct them and learn how phishers operate.
add specific rules to procmail recipes
anything else you want to do ...
you can download the phishing corpus from the PhishingCorpus wiki page here on my website.


| archives
| | |
| --- | --- |
| | Last modified: Monday, Jun 13, 2005 @ 09:54am |
copyright © 2002-2015 jose nazario, all rights reserved.