me, 2.0: jose nazario
beauty and the street

flying over NYC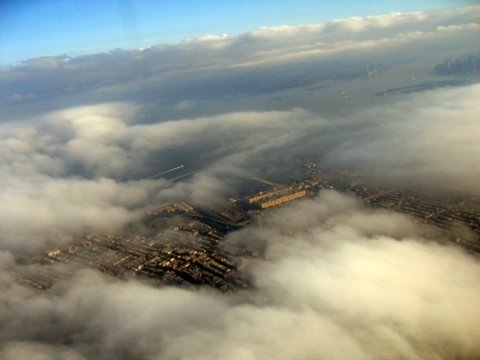 had a layover in NYC at LGA, the approach we took went down the west side of the island of manhattan. it was early enough the clouds were just breaking up, and you could glimpse part of the city through it.

back home in ann arbor. i don't travel for the next few weeks, so i get a chance to enjoy a weekend without packing or unpacking, and prepare for the wedding.


| archives
| | |
| --- | --- |
| | Last modified: Monday, Jun 20, 2005 @ 07:30am |
copyright © 2002-2015 jose nazario, all rights reserved.