me, 2.0: jose nazario
beauty and the street

an open letter to hotel cleaning staff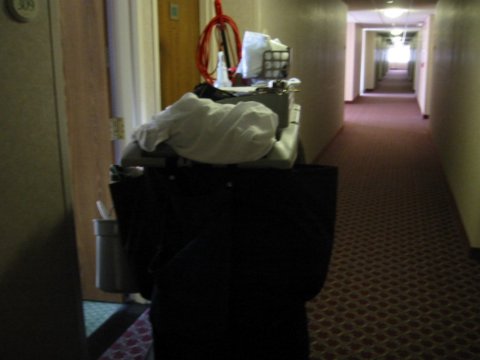 an open letter to hotel cleaning staff, since i've been spending so much time in hotels this year.

don't smoke in my room when you're cleaning it. i specifically get non-smoking rooms, and i enjoy the fresh air. don't think i wont notice it, we did. especially since you dropped your lighter.

don't throw away my stuff. i get magazines for reading, i get maps and guides of the cities (and sometimes make my own) to enjoy my days and nights. don't throw them away. this happened twice at two different westin hotels (boston and halifax). while not expensive, it's an inconvenience and dangerous, you could have thrown away my travel documents.

and don't eat lunch in a room, smoke a cigarette, and leave the waste (and half finished drink) for me to find when i check in. use the lounge for that or step outside.

this is why i keep a "privacy please" sign on my door, so stop calling.


| archives
| | |
| --- | --- |
| | Last modified: Monday, Aug 23, 2004 @ 06:33pm |
copyright © 2002-2015 jose nazario, all rights reserved.