me, 2.0: jose nazario
beauty and the street

notacon (3): stuck in cleveland!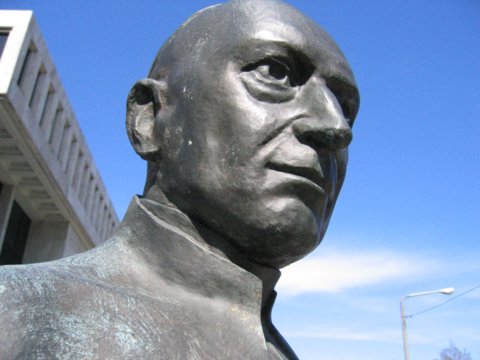 (insert a lot of obscenities and self cursing for my stupidity.) i parked my car in a garage that isn't open on sunday. went to go get my giveaway books and blam, no access. what in the world? crashed on melinda's couch (thank you!) and took a train into the downtown area in the morning. cost m ea few more bucks than i expected, made it to work in ann arbor by 11am. not a happy camper, but home at least.

this guy looks like captain jean luc picard form star trek: TNG, but i assure you it is not. it's joseph mindszenty (1892-1975), archbishop of esztercom and the prince primate of hungary. the title just made it "so" ... however, he's a good man, as yo ucan read on his foundation website. i should be more respectful .. but prince primate, what a title!

oh, and thanks to toby for the pointer to go see bodyworlds 2 at the great lakes science center. see melinda's post for links and info.

my talk yesterday got some good feedback from todd at synacklabs: "Jose's talk on RSS aggregation. With only 100 lines of Python, Jose can replicate a substantial portion of Google News. Now that's tight coding."


| archives
| | |
| --- | --- |
| | Last modified: Monday, Apr 11, 2005 @ 07:01pm |
copyright © 2002-2015 jose nazario, all rights reserved.