me, 2.0: jose nazario
beauty and the street

notacon (1)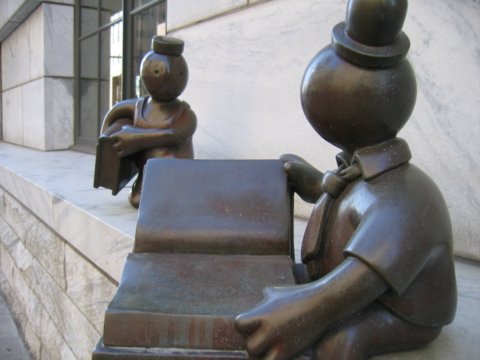 in cleveland for notacon, paul's big technology shindig. i like paul's outlook on this, basically a fun event where people can talk about the intersection of technology and social issues. while it's technology heavy, that's what you get when you have geeks around. what i would love to see if more focus on society, maybe his agenda will line up with that.

took this picture at the cleveland public library. some nice statues and sculptures near a kid's park (that's not yet open), fun stuff. i never went when i lived there, but th size and architecture of such old buildings always impresses me.

spent a good evening with the synack labs people, todd, kathy, and jack. they're hacking on cutlass, and i talk to kathy from time to time about some security research. great gang of people, glad they could come. check out cutlass, it's some cool stuff. someone (maybe me?) needs to write some python bindings ...

spent a good part of the evening working on my slides. talking about RssClustering, and trying to go beyond bullets with it. i like what i came up with, even if i didn't have much of a chance to go too crazy with the text formatting.


| archives
| | |
| --- | --- |
| | Last modified: Saturday, Apr 09, 2005 @ 07:01pm |
copyright © 2002-2015 jose nazario, all rights reserved.