me, 2.0: jose nazario
beauty and the street

no w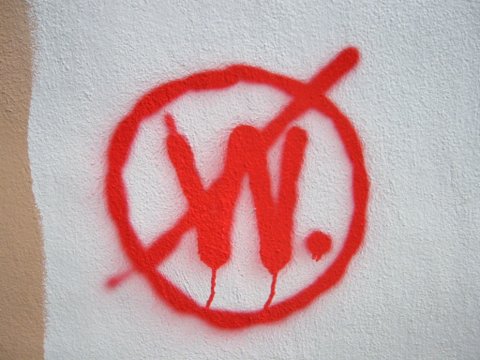 seen as the RNC convention was wrapping up. no w. since then they've been painted over. not specifically against the "no w" thing, just all stencils and graffiti markings are being covered up in various parts around town.

by the way, none of the photos on this blog are post processed. at leats not yet. i just don't have the time to spend massaging the image, i'd rather make it look perfect from the camera.


| archives
| | |
| --- | --- |
| | Last modified: Saturday, Sep 11, 2004 @ 07:14am |
copyright © 2002-2015 jose nazario, all rights reserved.