me, 2.0: jose nazario
beauty and the street

nico and arrigo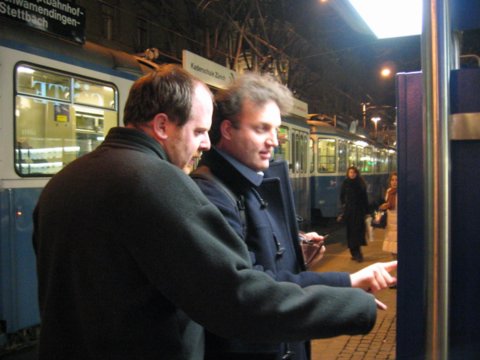 out for drinks and tapas with nico and arrigo, who came in from geneva for work and for play. good to finally meet him in person.

i've started browsing connotea, which is almost identical to cite-u-like and delicious ... again, i don't use it, and it has a smaller userbase than cite-u-like, but it showed me some interesting stuff recently. i suggest you use their RSS feeds. found via a nature magazine mailing to me (i get their ToC mailings every week, still).

laughed pretty hard at kikkomaso, a japanese flash animation of kikoman. found via grey. the song is pretty catchy.


| archives
| | |
| --- | --- |
| | Last modified: Thursday, Mar 03, 2005 @ 07:41pm |
copyright © 2002-2015 jose nazario, all rights reserved.