me, 2.0: jose nazario
beauty and the street

nichols arboretum (1)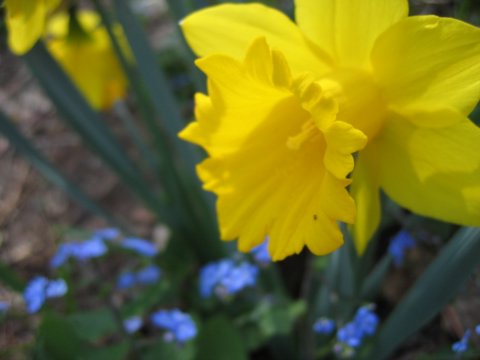 wow, a flower shot not from the meijer gardens. nope, we went to the local nichols arboretum and hiked around. they've been planting daffodils for a while, and something like 20,000 bloomed this week. pretty great to see. despite the massive allergies i am suffering right now (tree allergies it seems), i'm happy we did it.

been looking the past couple of weeks at international mutual funds. have a look at my MutualFundInfo wiki entry for an idea of what i have been reviewing and thinking. mainly southeast asia, since that's an area of the world i've actually paid some decent attention to, but there's no reason i shouldn't look elsewhere. and after paying my taxes (which could have easily helped pay for a new car), i'm in the mood for more money ...

still, knowing how the press works, i've been leary of stories like Vanguard expands ETF lineup with international funds. it smells of "advertisement", and it's hard for me to find the information i need to make an informed decision when i see stuff like that.

becoming a smart investor is one of my other goals for 2005. i'm on track, but i could be doing better.

also, this week beth and i saw millions, a charming irish film about a boy who finds a few hundred thousand irish pounds in cash. his decision? to help the poor. admirable, and something i need to give more consideration to. not that i have hundreds of thousands of pounds lying around, but enough to spare to help someone out elsewhere in the world.


| archives
| | |
| --- | --- |
| | Last modified: Saturday, Apr 16, 2005 @ 06:58pm |
copyright © 2002-2015 jose nazario, all rights reserved.