me, 2.0: jose nazario
beauty and the street

new mac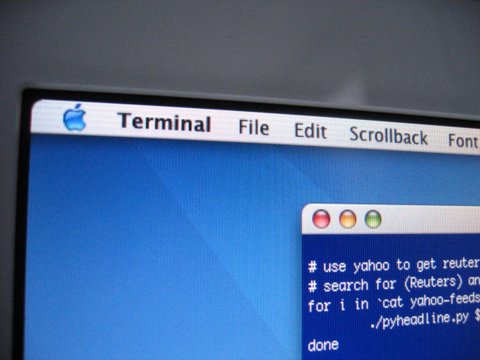 we purchased an iMac G5 last weekend. i've been very happy. the old powermac in the house, an 8500/120, had its disks fry. i saved the data (which includes the news aggregators), and migrated the services over to it. overall i'm pleased with the system, and taking a liking to OS X and the Aqua interface. i've been looking at migrating to a powerbook this summer, too, away from my Windows based laptop. this new iMac helps enable the learning curve ... some of the quirks are things i just can't get used to yet.

but the wireless keyboard and mouse are great.

i'm loving having a UNIXy system with little maintenance to get some work done on. what i did was install postgres 7.4, PHP5 and get working on search for isd and search for monkey news working. they both sort of work, but i can improve the search using the tsearch2 extension to postgres. now to convert the databases ...


| archives
| | |
| --- | --- |
| | Last modified: Friday, Jan 28, 2005 @ 08:47am |
copyright © 2002-2015 jose nazario, all rights reserved.