me, 2.0: jose nazario
beauty and the street

neighbor's cat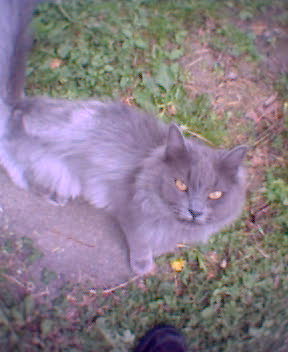 one of our neighbors has a grey cat that has been living under our porch for a few months. one of our cats is interested in this cat, the other cat (the older one) hisses at it. it's pretty skittish, i tend to notice it when i go out back to feed the birds or check on the flowers.


| archives
| | |
| --- | --- |
| | Last modified: Wednesday, Jun 09, 2004 @ 10:05am |
copyright © 2002-2015 jose nazario, all rights reserved.