me, 2.0: jose nazario
beauty and the street

miso at rest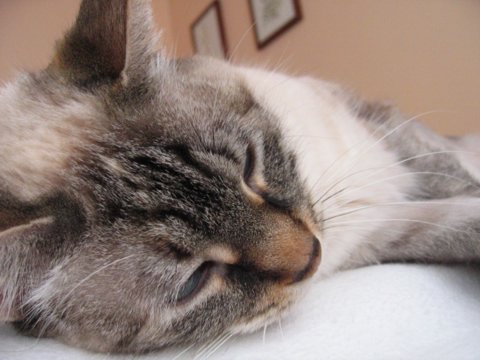 miso resting up, aggrevated by me taking pictures of her.

i have a thing for visual pursuasions, and this was kicked into high gear by japanese signs. beth points me at Japanese Warning Signs, a collection from Juergen Specht. also make sure you see 1000 signs from "colors". great stuff.

while at RSA i saw some great books from addison-wesley's security series. this is the same press the openbsd book is on. peter szor has a great book out on virus analysis. if you've ever wondered how the AV industry got so smart, you should take lessons from him. matt bishop has a couple of great computer security textbooks out there, sure to set the stage for a while to come. destined to be recognized as classics. and finally, dave dittrich's ddos book is finaly out. this is the book we should have written at work but didn't, althogh dave and company are the next best set of authors to do it.

got some press recently:


| archives
| | |
| --- | --- |
| | Last modified: Friday, Feb 25, 2005 @ 08:18am |
copyright © 2002-2015 jose nazario, all rights reserved.