me, 2.0: jose nazario
beauty and the street

meijer butterflies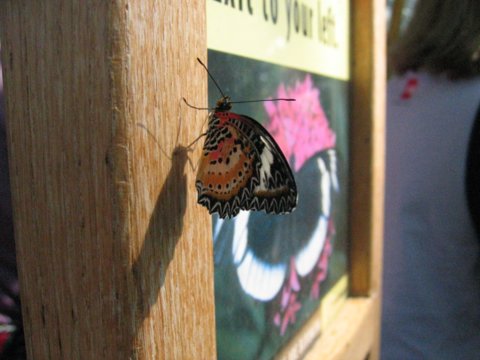 a butterfly at the meijer gardens foremost butterfly bloom. quite interesting to see so many butterflies in a hothouse. then again, quite a number of people, too. go check it out if you can make it to GR in time.

for dinner, beth was proposing we look at some of the recipes on the grilled cheese contest site. some good recipes, but we went with other choices instead. maybe some other night.

one of the sites i've been looking at lately is urban cartography. it's not quite what i had expected (basically some real cartography), but eye opening nonetheless. one of the interesting finds through it is a downloadable version of the city, a 1939 film described as "plea for community chaotic cities and urban sprawl". having a love of cities and urban planning history, this one is worth watching. a neat blog for anyone interested in humanity's cities.


| archives
| | |
| --- | --- |
| | Last modified: Saturday, Apr 02, 2005 @ 08:25pm |
copyright © 2002-2015 jose nazario, all rights reserved.