me, 2.0: jose nazario
beauty and the street

lowridin' ...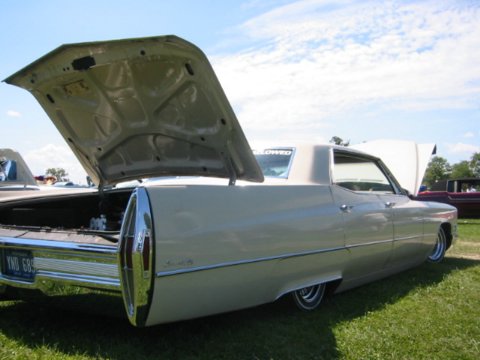 after so many white folks in our weekends, we decided to inject some culture. the milan dragway hosted the midwest meltdown low rider show. cars, old and new, some trucks and SUVs, and even a couple of motorcycles showed up. some were barely different than factory, others showed some obvious attention, customization and style. quite unexpected in milan, michigan, and fun all around.

we then watched some drag racing, mainly street class. when we parked we were asked if we were going to race (ha!), so we had to see the entrants. the worst we saw was a ford focus wagon (which got shcooled), and the best were some american muscle cars which had seen some serious work put into them. the SUVs and trucks got owned, it was good to see that.

pics of the trip are up. i'll definitely have to go back to milan and watch some drag racing.


| archives
| | |
| --- | --- |
| | Last modified: Sunday, Aug 08, 2004 @ 05:01pm |
copyright © 2002-2015 jose nazario, all rights reserved.