me, 2.0: jose nazario
beauty and the street

trafalger square by night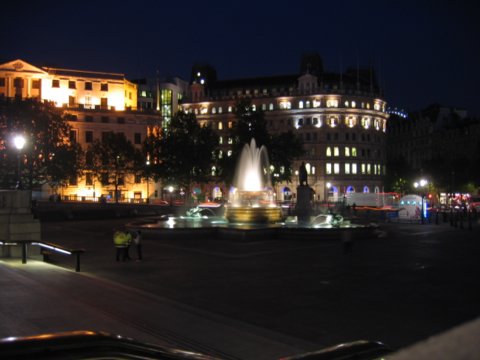 after the geek dinner, it's pretty quiet by this point. most of the touristas are long gone ...

i'm a bit of a travel snob. i generally don't play the tourist, especially when i'm somewhere on business. so, i get pretty annoyed with tourists who block busy sidewalks, tube stations, or in general act like obnoxious children. and london in the summertime is full of american high school and college kids acting like brats at times ...


| archives
| | |
| --- | --- |
| | Last modified: Thursday, Jun 09, 2005 @ 08:34am |
copyright © 2002-2015 jose nazario, all rights reserved.