me, 2.0: jose nazario
beauty and the street

london geek dinner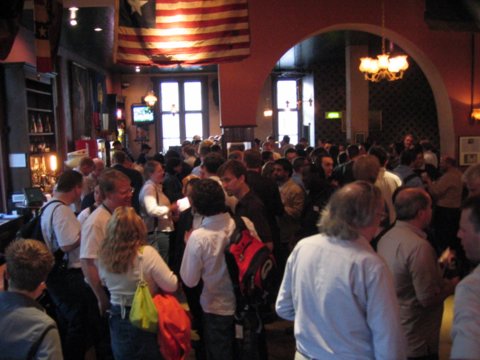 went to the london geek dinner at the texas embassy cantina just off of trafalger square.

it was fun, productive (i met some great people and had some good conversations) right up until scoble got the mic and his few words stretched into 30 minutes ... didn't expect a scoble-fest. i'll blame it on the feverish interest and the sheer fun it is to have a bunch of people interested in what you say as opposed to a carniverous ego. i'm not one for "a-list blogger spotting", so i didn't do the whole "OMFG you don't know me but i MUST try and say something witty about you ..." instead, i talked about the power of social software that people are trying to realize, both in society and the office. some people are able to do it, and some people are finding it difficult.


| archives
| | |
| --- | --- |
| | Last modified: Wednesday, Jun 08, 2005 @ 08:23am |
copyright © 2002-2015 jose nazario, all rights reserved.