me, 2.0: jose nazario
beauty and the street

stencils in KL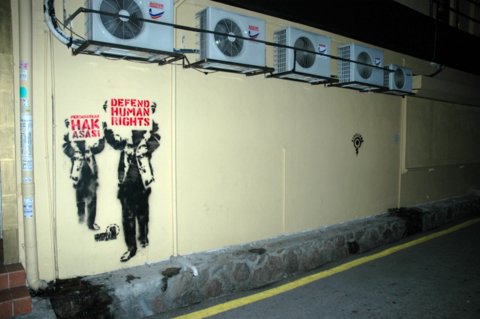 you knew i would find stencils in any big city i go to, and i did. we got lucky, but i forgot my camera. this was actually taken by a friend. found in an alley in a popular KL hangout neighborhood.

i fly back later today (it's saturday already), i'll see you all in a little over a day. as i write this i'm mooching wireless from somewhere around here. everyone in KL has been fantastic, very kind and giving and great to meet and learn from. lots of good stuff here, i'm very glad i came. hopefully i'll be able to come back soon.


| archives
| | |
| --- | --- |
| | Last modified: Friday, Oct 08, 2004 @ 01:26pm |
copyright © 2002-2015 jose nazario, all rights reserved.