me, 2.0: jose nazario
beauty and the street

kuala lumpur street cats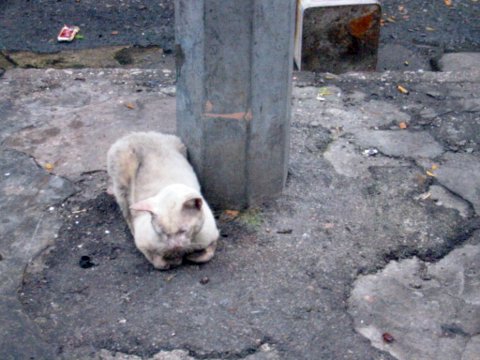 one of the street cats found in KL. while most cats are extremely skittish of people, this one was so injured and hurt that it simply sat down when i stopped to take a picture. found in a neighborhood that smelled horribly, both the sewage and trash and the rotting food. this is one of many cats i've seen around town, saw some japanese bobtail cats last night. i keep my distance, i figure thse things are disaease ridden. i don't need that in my life ...


| archives
| | |
| --- | --- |
| | Last modified: Tuesday, Oct 05, 2004 @ 07:33pm |
copyright © 2002-2015 jose nazario, all rights reserved.