me, 2.0: jose nazario
beauty and the street

more HiTB code: jtrace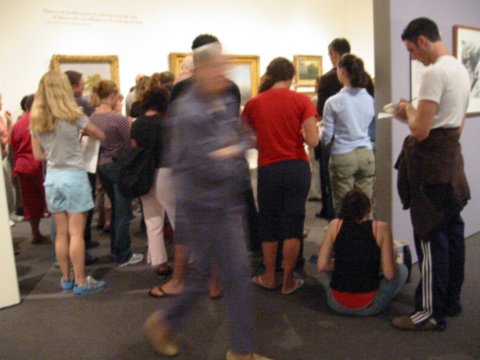 went to the umma exhibit of georgia o'keefe paintings. i was more impressed with the imogen cunningham and alfred stieglitz photographs. plus, it was crowded with the students from a class there to hear someone talking about the paintings. i can never get used to someone talking in a museum, i just prefer it to be silent.

now, on to the code ... jtrace is some libpcap/libdnet/libevent code which illustrates how to asynchronously schedule events. in this case we schedule the send event only if we receive a packet and schedule a receive only if we send. when we receive a SYN-ACK or a RST packet back (this is a TCP trace tool), we remove the final event and event_dispatch() returns, closing out the program.

$ sudo jtrace -d 64.12.5.12 -p 443 
tracing from 64.12.1.19/24 to 64.12.5.142 on TCP port 443
  1: 64.12.1.1        X!   
  2: 64.12.5.142      SA   
trace completed. total execution time was 2 seconds.

the program doesn't work fully, but that's your take home assignment: solve the fatal flaws in the program.

this afternoon i fly to san diego for toorcon. i'll post what i can, keep an eye open for pictures.


| archives
| | |
| --- | --- |
| | Last modified: Thursday, Sep 23, 2004 @ 07:59am |
copyright © 2002-2015 jose nazario, all rights reserved.