me, 2.0: jose nazario
beauty and the street

jfk sunset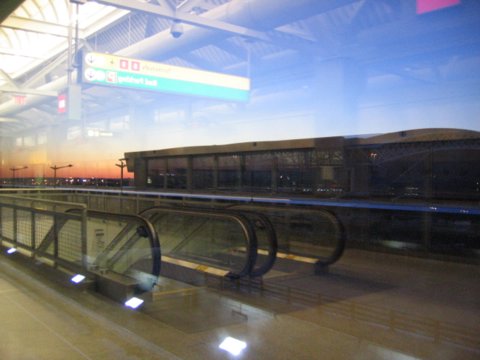 after a very long day of flying, the sun finally sets in new york. like i said earlier, rerouted myself so i could get home on thursday and avoid a snow storm in amsterdam. by the time i got home i was wiped out.

found this on a recent trip, which is when i usually a copy of the economist and read it on the plane. Face value: Chief humanising officer, Economist, February 23rd 2005, an article on robert scoble (MS corporate blogger). if you're considering a blog for your business front end, have a look at scoble and how it works for him. i'm more impressed by the large number of normal people who blog for MS, they have really been a great army of advocates and pointers for knowledge. i blogroll a bunch of them on ISD's secblogs. an impressive achievement by the staff and team at MS.

while i don't know any C++, this looks like a good reason to learn: System for Modular Analysis and Continuous Queries. basically a system that may open my eyes for some new analysis methods, specifically on structured data. yes, i periodically look at structured data, it's not all unstructured.

the internet algorithmics lab: projects page lists some neat stuff from the UCSD people. i knew about them via their links to CAIDA and the Auto Focus work they do. this is a great page, they're using some interesting ideas and putting them to work.


| archives
| | |
| --- | --- |
| | Last modified: Friday, Mar 04, 2005 @ 08:05pm |
copyright © 2002-2015 jose nazario, all rights reserved.