me, 2.0: jose nazario
beauty and the street

interloper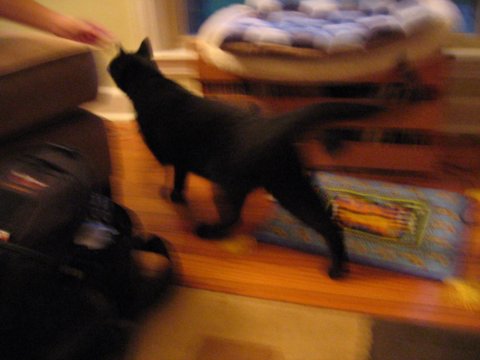 the other night we had a visitor, a neighbor's cat came to visit. she was sitting outside, and she's made friends with us, so we invited her inside. she looked around for about ten minutes, and mouse was of course all too happy to make friends. miso, on the other hand, defended her (our) bed and kept the interloper at bay.

every night the mysterious black cat comes to visit at the window, but we haven't let her in yet again.


next Monday, Jun 27, 2005 @ 02:52pm | previous Saturday, Jun 25, 2005 @ 09:20am | archives
| | |
| --- | --- |
| | Last modified: Sunday, Jun 26, 2005 @ 10:25am |
copyright © 2002-2005 jose nazario, all rights reserved.