me, 2.0: jose nazario
beauty and the street

hotel alarm clocks .. and me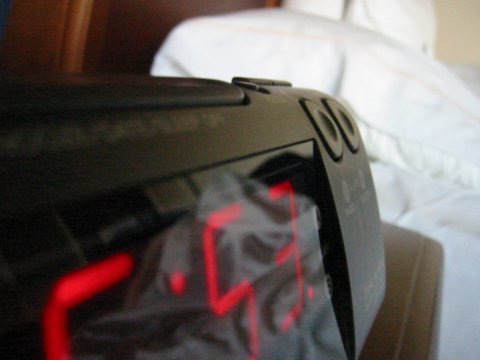 another night in a hotel, another morning spent worrying the alarm wont wake me up and i'll miss an appointment. either because it's not working right and confused me, or it's not loud enough, or something else. i really dislike all the confusion they create, and because they're everywhere so many hotels wont give you wake up calls anymore.

i own a small travel alarm clock i got from brookstone, but it's not loud enough sometimes. i should use it more, though ... plus it's a pain to set when you shift timezones. it works backwards of how i would expect it to.

i made my appointment, by the way.


| archives
| | |
| --- | --- |
| | Last modified: Thursday, Sep 16, 2004 @ 09:18pm |
copyright © 2002-2015 jose nazario, all rights reserved.