me, 2.0: jose nazario
beauty and the street

hot peppers from the garden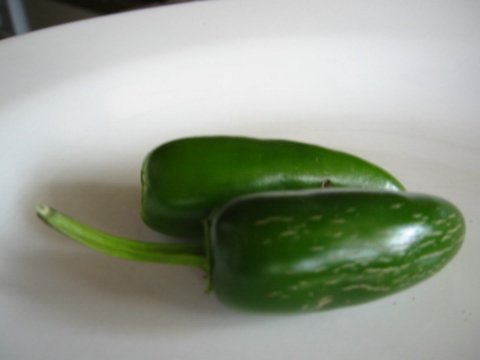 in addition to the garlic we harvested, we got two jalapeño peppers. i don't know how hot they'll be, hopefully not too hot for us to enjoy. not entirely sure what to make yet with them, rest assured it will be delicious. not quite a bountiful harvest, but a source of pride nonetheless. we've been using garden herbs for months, including mint, parsley, basil, and such. if you have any more recipes that call for mint or parsley, please share them.

used one of the peppers in a dish the other night, it added some nice flavor. hopefully the plants will yield a few more peppers before winter strikes, we see about 4 of them growing in the vines. i expect we'll have them harvested before any frost sets in.


| archives
| | |
| --- | --- |
| | Last modified: Monday, Aug 16, 2004 @ 10:13am |
copyright © 2002-2015 jose nazario, all rights reserved.