me, 2.0: jose nazario
beauty and the street

fall is here (part 5)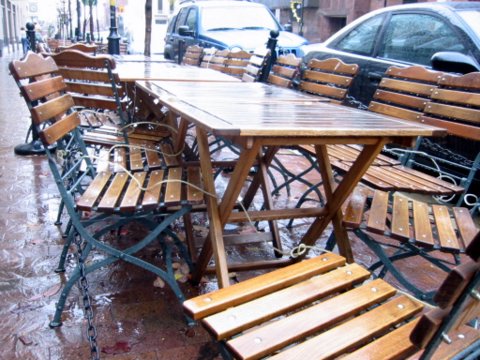 outdoor seating, arbor brewing company, washtington street. rain, too chilly, etc ... no one is sitting outside. autumn is upon us.

last night i added something like two more dozen blogs to the ISD blogroll, bringing the total up to 17 or 18 dozen blogs (over 200 feeds used). every day the system gathers perspectives from the infosec community and delivers them right to your door step, which is unprecedented as far as i can tell. blogs provide an insight you don't find from corporate websites or mailing lists, and one that's often valuable in this community. to all of the great bloggers on the blogroll, thanks for your continued effort.


| archives
| | |
| --- | --- |
| | Last modified: Saturday, Nov 13, 2004 @ 08:05am |
copyright © 2002-2015 jose nazario, all rights reserved.