me, 2.0: jose nazario
beauty and the street

engagement ring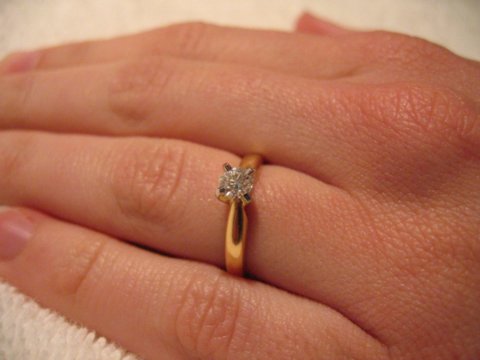 yep, i'm getting married (and keeping WeddingPlanning information in a wiki, no less). here's a picture of the ring i got beth (to complement her post on the subject), a bit overdue ...

one of the sites i try and read every now and then is Gavin's Blog. i found it while looking for respectable foreign policy blogs. turns out this guy's a decent writer and analyzes info pretty well, so i have been reading him for a bit. while it's a bit more irish-centric than i need at times (not being irish, some of the info is not of significant consequence to me), it's always worth reading.

my friend mowabb celebrates 1 year of photoblogging on ambivilent images today. he's a law student (2L), wrote a novel in november (part of NaNoWriMo), and writes a thoughtful blog every day, too. and keeps sane, somehow. i feel like a slacker next to him.


| archives
| | |
| --- | --- |
| | Last modified: Thursday, Mar 10, 2005 @ 07:53pm |
copyright © 2002-2015 jose nazario, all rights reserved.