me, 2.0: jose nazario
beauty and the street

election 2004 in the news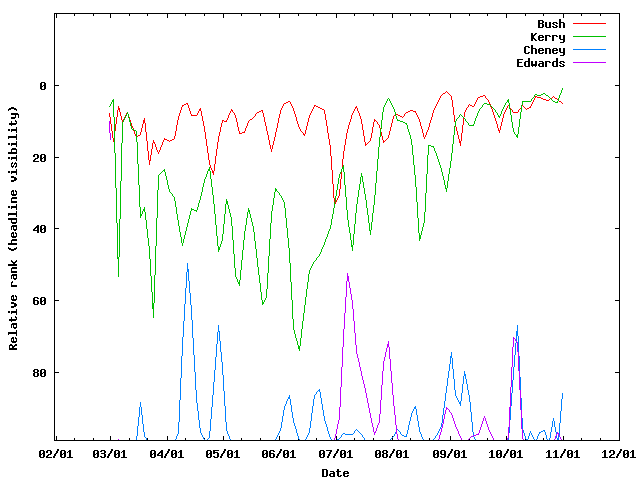 above is a chart of some more NewsHeadlineAnalysis, this time focusing on the 8 month stretch from march until early november, 2004. the power of being the incumbent is, of course, obvious, but it's interesting how you can pick out features: the VP debates, when edwards gets picked by kerry, and so on.

rank of each term is relative to the rank of all terms in that time slice (broken up every 2h). data is smoothed as described in NewsHeadlineAnalysis.


| archives
| | |
| --- | --- |
| | Last modified: Friday, Nov 05, 2004 @ 06:46am |
copyright © 2002-2015 jose nazario, all rights reserved.