me, 2.0: jose nazario
beauty and the street

duck stamps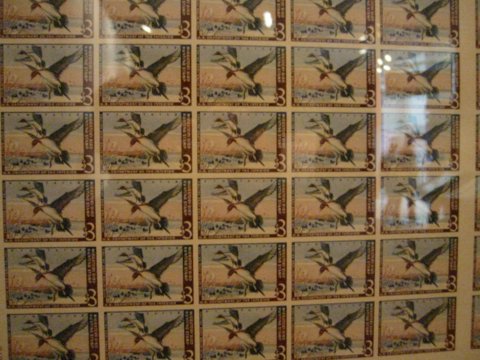 a sheet of US federal duck stamps. i never knew about these, and since the money goes to help wildlife areas, i'll have to buy some. for more information, see the Fish and Wildlife Services Duck Stamp page.
"Buying a Federal Duck Stamp has been the best and simplest way for citizens to make a difference for conservation for more than seventy years, with nearly 98 cents of every dollar going directly to acquire important habitat for the Refuge System." USFWS Director Steve Williams

| archives
| | |
| --- | --- |
| | Last modified: Wednesday, Jan 05, 2005 @ 10:38am |
copyright © 2002-2015 jose nazario, all rights reserved.