me, 2.0: jose nazario
beauty and the street

dirty vegas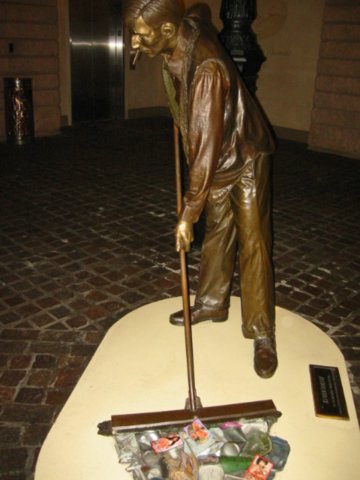 a sculpture seen in the Paris Las Vegas hotel of a guy cleaning the floor. given the vast amount of cigarette smoking, cards and flyers for strippers and escorts, and all sorts of just dirt and filth, this seems appropriate. people even took the time to throw some real call girl cards in the pile of trash.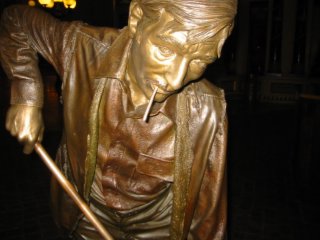 | archives
| | |
| --- | --- |
| | Last modified: Monday, Aug 02, 2004 @ 09:07am |
copyright © 2002-2015 jose nazario, all rights reserved.