me, 2.0: jose nazario
beauty and the street

krispy kreme in dc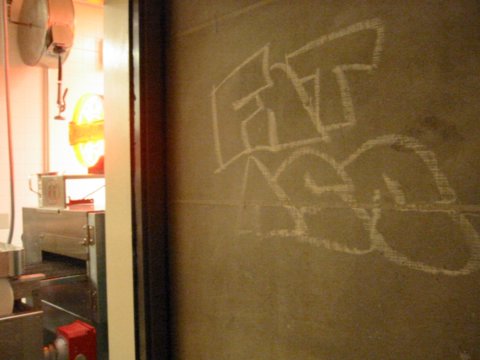 it was hard not to laugh when i passed this, so i had to take a pic. someone chalked "fat ass" on the wall next to a krispy kreme here in dc. the thought of empty calories is what's keeping me from stopping in for a fresh donut each morning.

it was wiped off the next day.


| archives
| | |
| --- | --- |
| | Last modified: Tuesday, Nov 09, 2004 @ 09:58pm |
copyright © 2002-2015 jose nazario, all rights reserved.