me, 2.0: jose nazario
beauty and the street

another butterfly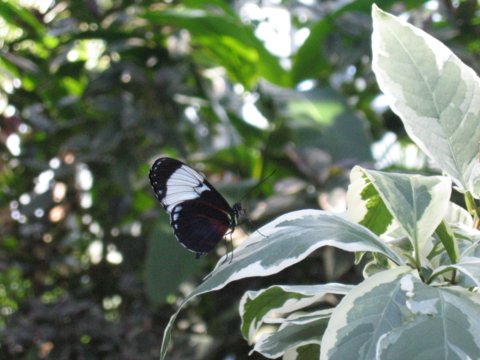 another butterfly from the meijer garden event. it turns out that photographing butterflies takes more patience than i expected, but it's worth it.

been on a huge run lately of adding things to read to my desktop aggregator. one of the sites added is moco loco, a design blog. i'm interested in design for new ideas and tips, and tokyo design is interesting to me. while i expected more design and inspiration than i got in my nov, 2003, trip to tokyo, it turns out that many talented designers are working and starting to bubble to the surface. i'm not talking about design in products or toys, which tokyo is well known for. i mean architecutre and large scale interesting design. tokyo is a very functional city, but that doesn't mean they have sytle all the time. some good designers at work. keep an eye on the moco loco hits, great stuff pops up. i wish their RSS would syndicate the images, too, though.

banksy strikes again. this time he's hit NYC and more art museums. previously he had smuggld artwork into the tate musem (i think the tate modern), but now he's hit museums in new york. great work, and it's funny to see how fast or slow some of them responded. found via the core77 design blog.

so how well is RssBandit working for me? pretty well, but it's having some scaling issues. a bunch of my subscriptions will time out due to the sheer quantity of feeds i get, so i have to go through and manually refresh them. not fun ... there's no mechanism to indicate that an item has been updated, so i can't track new comments as easily as i could in SharpReader (each comment would be a separate item in my haloscan feed). and finally a photoblog i enjoyed stopped working under RssBandit. animal photography links get wiped out by RssBandbit .. no idea why. otherwise the features are pretty good. it is open source, i think, maybe this will compel me to fix some bugs.


| archives
| | |
| --- | --- |
| | Last modified: Sunday, Apr 03, 2005 @ 09:40am |
copyright © 2002-2015 jose nazario, all rights reserved.