me, 2.0: jose nazario
beauty and the street

president stencil redux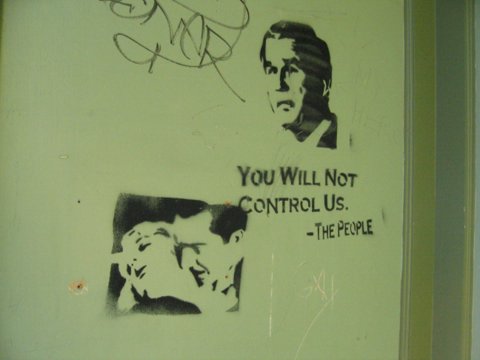 some new stencil work in ann arbor. the bush picture is evidently a holdover from one term president stencils, i like the statement, and i love the nosferatu-esuqe stencil as well.

via urban cartography i found out about Ed Ruscha: Internet Search Pioneer, and i also found out that a9 is doing a one up on google and yahoo with their "find it on the street" type thing for their yellow pages listing. pretty handy. what could make this better? support for replies via SMS ...

i may have to make a trip to the american sign museum, who is having their opening in april. cinci is relatively close by, we could make a big weekend of it. found via core77.


| archives
| | |
| --- | --- |
| | Last modified: Monday, Mar 14, 2005 @ 07:12am |
copyright © 2002-2015 jose nazario, all rights reserved.