me, 2.0: jose nazario
beauty and the street

worm book auctioned off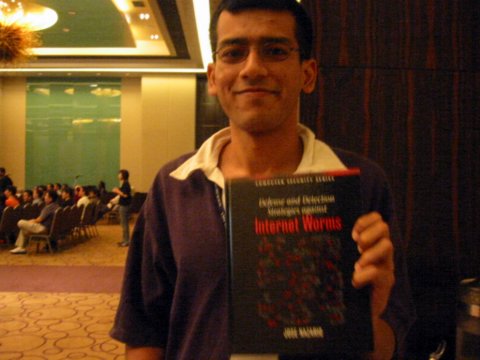 brought a copy of my worms book to KL with me to auction off. proceeds go to the malaysian kidney foundation, a worthwhile cause. the book itself fetched RM200, and with other things auctioned off (signed shirts and signed print editions of phrack) we raised over RM1000. a great cause, and a flattering moment.

julian was the winning bidder for the worms book.


| archives
| | |
| --- | --- |
| | Last modified: Thursday, Oct 07, 2004 @ 02:52am |
copyright © 2002-2015 jose nazario, all rights reserved.