me, 2.0: jose nazario
beauty and the street

antica dolceria bonajuto chocolate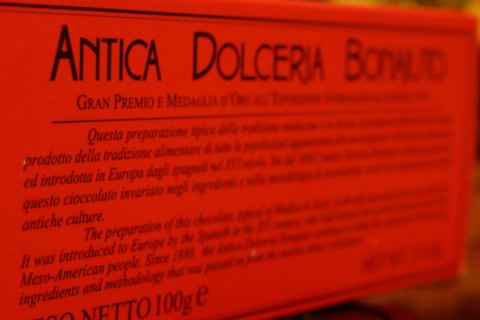 a bar of the delicious antica dolceria bonajuto chocolate. it's made using old processes to produce a unique chocolate bar unlike any other, and one that's extremely addictive. the bar is not heated so hot that the sugar melts, so you have a crystalline mixture of cocoa and sugar and spice. the result is like crack cocaine, and you have to cut chunks off. amazing.


| archives
| | |
| --- | --- |
| | Last modified: Saturday, Nov 20, 2004 @ 07:35am |
copyright © 2002-2015 jose nazario, all rights reserved.